The Blue Mountains in Jamaica.
The State Department Office to Monitor and Combat Trafficking in Persons has selected the Warnath Group to provide a multi-year training and technical assistance program to advance the prosecution objective of the U.S.-Jamaica Child Protection Compact (CPC) Partnership.
The United States and Jamaica agreed to the CPC in 2018 to address child trafficking in Jamaica. This multi-year Compact is the first bi-lateral government-to-government partnership of its kind in the Caribbean focusing on the countries' shared commitment to strengthen efforts to combat child trafficking and protect child victims. Other implementation partners include Winrock International and the International Organization for Migration.
As part of this CPC, the Warnath Group is collaborating with Jamaican Criminal Justice professionals to develop a skills-based training and technical assistance program that is victim-centered and tailored for the Jamaican context. The program will offer multi-day skill-based trainings and master classes for police, prosecutors, judges, and others. It will include advisory services for strengthening data collection and analysis related to child trafficking. It will also provide assistance in establishing multidisciplinary child-friendly spaces to interview victims and provide assistance and referrals immediately following their removal from trafficking situations.
For more information, see the U.S. Department of State's website or email project leaders Aylair Livingstone and Amy Rofman.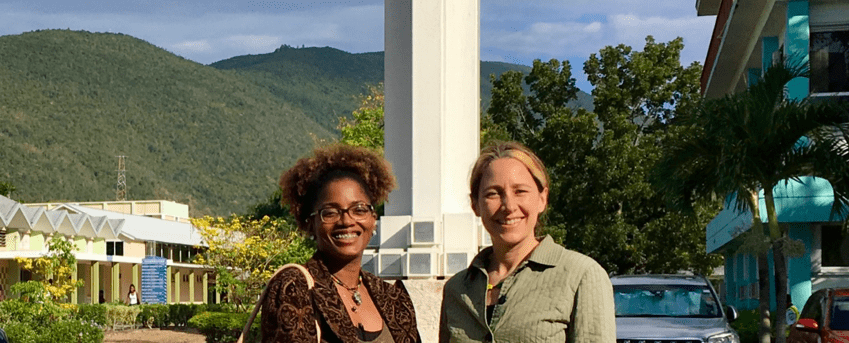 Warnath Group's Project Leaders Aylair Livingstone (left) and Amy Rofman (right) in Jamaica.