by The Embassy of United States Lomé, Togo
Chargé d'Affaires Peter Barlerin and Togo's Minister of Justice and Relations with the Republic's Institutions Pius Agbetomey opened a series of two workshops for police, prosecutors, judges, and other law enforcement officials on strategies for combatting trafficking in persons.  The two-day workshops, organized by the U.S. Embassy, are taking place in Lomé and Kara the week of October 19-23.  Former federal prosecutors working for the Washington, DC based Warnath Group, which conducts similar trainings for the State Department worldwide, are leading the series.  The workshop is designed to provide training for law enforcement on how to identify trafficking, how to build a case, and how to prosecute the crimes within the context of Togo's laws.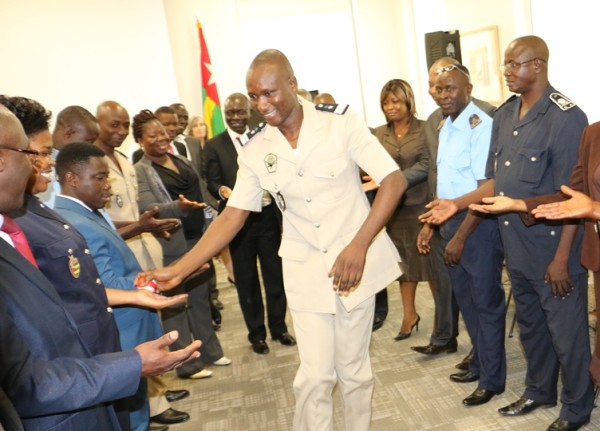 This article was republished from the website of the Embassy of the United States Lomé, Togo.